Top Furniture Picks of Cherry Pick India Showroom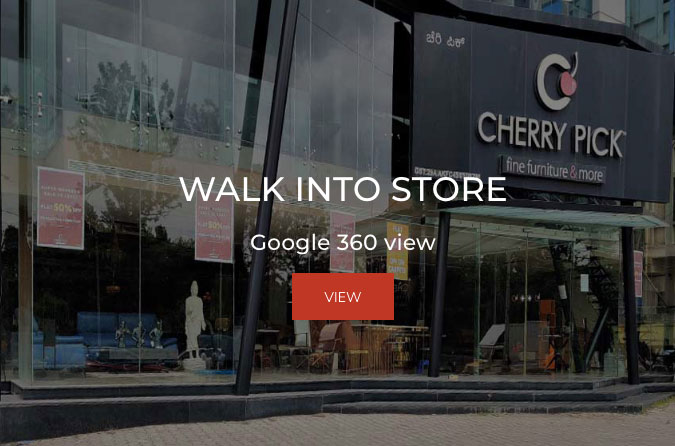 Cherrypicks' Modern Home Furniture
Besides the obvious showroom revamp and combining our multiple floor store to all be under one roof, there's a lot of newness happening around at Cherry Pick store in Koramangala. The weeks of tinkering with the new setup to get everything exactly right is paying off – with luxury furniture collections from brands you love, like IMG, M&D, Humanscale and others are on the floor with even more designs on Marble Top Dining Table, and Leather Sofa Set designs as far as the eye can see. All furniture designs are online so if you can't get to the showroom to view the designs, you won't be missing out. And some of our favorites are displayed below for your interest. (Click to Grab 50% Sale on Selected Luxury Furniture)
Here our Top Picks Furniture Collection;
Furniture for Living Room

Sofa Natuzzi
Lure Sofa
Montana 7 Seater Sofa – Ash
Montana 7 Seater Fabric Sofa – Peach
Grace Modern Sectional L Shape Sofa
Brooklyn Leather Sofa
Lagoon Leather Sofa
Recliner Sofa
Comfy Sectional Sofa Recliner (Ergonomics)
Luna Chair
Cafeteria Chairs

Furniture for Dining Space

AKD (1+6) Dining Table Set
Half Moon Dining Table Set
Olivia Onyx Top Dining Table
Snow Agates Dining Table Set
Sawyer Dining Table
Let's get started with each luxury furniture brief introduction:
Sofa Natuzzi Living Room Furniture

:  L Shape Sofa design with 6 Seater options with metallic legs for durability & comfort.
Montana 7 Seater Sofa (Ash / Peach)

: 7 Seater Fabric Sofa to any modern living space with comfy, good space, and sophisticated.
Brooklyn Leather Sofa Furniture: Modular Sectional Luxury Sofa for your drawing or living room.
Lagoon Leather Sofa Furniture: Pure Leather Modern Sofa of Blue Color for your

home furniture

.
Sectional Sofa Furniture:  Advanced design ergonomic sectional sofa with top-notch technology and best comfort.
Luna Relaxation Chair: 2 types Luna chair for our customer; With footrest or high-back footrest with acclaimed Norwegian resilient padded seat.
AKD (1+6) Marble Dining Table: Modern dining table set with excellent elegance and contemporary look.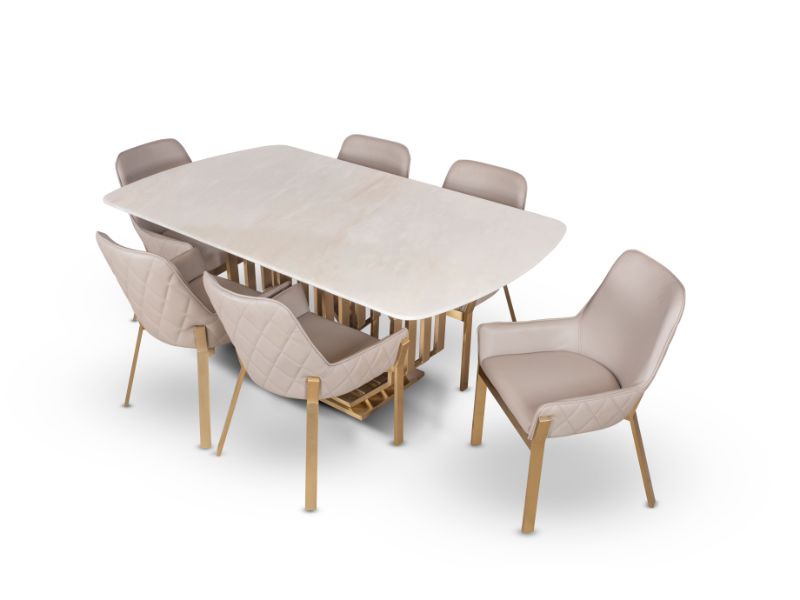 Half Moon Dining Table Set: Marble top dining table with leatherette dining chair with excellent elegance and luxury for your home furniture.
Olivia Onyx Top Dining Table: Unique & trendy unique mother pearl inlay design dining table top view for your home furniture.
Snow Agates Dining Table Set: Modern 8 seater dining table set has cushioned chairs beside a stylish table-top and elegant bottom for a great addition to your dining space.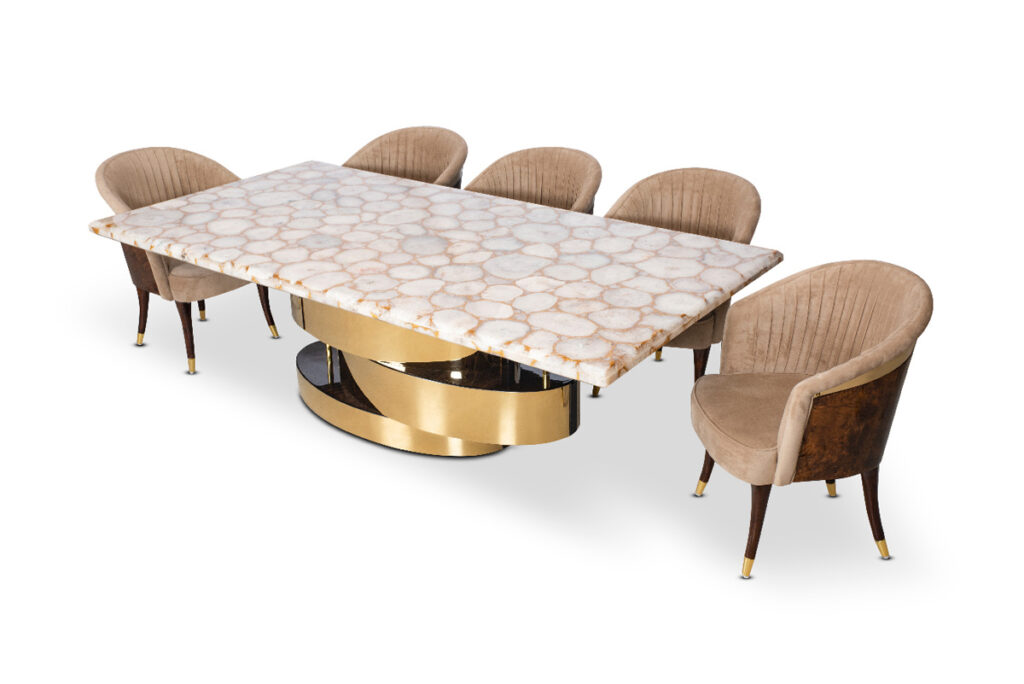 Sawyer Dining Table Furniture: 8 seater Onyx top Dining table set made with a stylish and elegant look for any modern dining space.
Cherry Pick India, is a one-of-the-leading furniture store in India to be carrying this stunning luxury furniture collection, and are we happy & proud of it. As always, for first glances, our Cherry Pick Furniture Online website is the best source for updates and things happening live with YouTube & Social Media channels. And if you have any questions or see something you love, please reach out to Cherrypick!