End of Season Sale 2020 on Luxury Home Furniture
Cherry Pick Home Furniture Sale
For members of the trade, discounts for shopping furniture are generally a year-round perk of the job. But, no one will afford to ignore the hype around great deals during the year-end sale. Especially, this month where not only the year but also the decade is coming to a close now is the right time to make your home ready for the next 10 years to come by shopping right furniture.
Decorating a stunning room doesn't have to exhaust your budget. The selection of discounts, Cherry Pick India is offering on modern home furniture, including Genuine leather sofa set – 4 seaters & 7 seaters, Luxury Fabric sofa set –  4 seaters & 7 seaters, Fabric Recliner Sofa, I shape recliner sofa, Onyx marble table, White marble top dining table, Outdoor tables, and garden chairs, and more, make it easy for you to find the amazing end of season home furniture deals. Here are the highlights;
Modern Leather Sofa Set
Browse the range of modern leather sofa sets offered by Cherry Pick India such as Alfred, Brooklyn, Clover, Crinum, Gola, Lagoon, Lure, Marco, Meagan, Patio, Romarin, and more to find the best piece that helps you create a luxurious home at a discounted price. Make use of contrasting luxury home furniture, the right mix of colors and textures to get the wow factors in your living space.
Luxury Fabric and Recliner Sofa Set
The modern and contemporary fabric sofa set items such as Cadwell, Symphony, Sectional Sofa, Sparta, Lamar, and more can add a touch of exquisiteness and create a versatile look in your living space.
Especially, Recliner sofas such as fabric recliner sofas, sectional & I shape recliner sofas and four-seater recliner sofas and more reflect a modern influence and can make a sleek addition to your living space.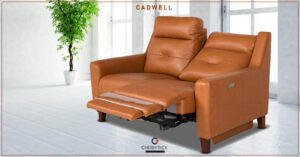 Imported Coffee Table Furniture
Cherry Pick India offers various coffee table furniture including the End Table, Brook, Dowden, Flame, and more. Pick the right coffee table that best fits your living space under your budget by availing of fantastic discounts on actual prices during this special sale. 
Relaxing Sofa Chairs
Treat your family members with luxurious relaxing chairs that enable them to sit and relax for a while after a busy day. Avail of huge discounts on various relaxing chairs such as Governor, Luna Chair, Recliner, Red Cove, and Stately chairs. 
Explore the range of luxury home furniture items in different colors, and sizes to bring a vibrant look to your living space during this year-end sale. Compare and pick the right furniture among sofas, beds, tables, and more at discounted prices during this special season sale on luxury modern home furniture. What you are waiting for! Instead of searching for furniture shops/stores near me or best sofas in Bangalore on Google, visit CherryPickIndia today to check the special season sale offers and discounts and buy luxury home furniture in your budget.